Dr. Sheldon Salins is a Board Certified Orthodontist with a Doctorate in Dentistry from Harvard University. Dr. Salins earned his Master of Science degree and completed specialty training in orthodontics at the University of California at Los Angeles.
Dr. Salins is an active member of the American Association of Orthodontists, the Pacific Coast Society of Orthodontists, the American Dental Association, the California Dental Association, and the San Mateo County Dental Society. He is also part of the clinical faculty at the Craniofacial Anomalies Center in Lucile Packard Children's Hospital.
When not shaping sensational smiles, Dr. Salins enjoys riding his Peleton bike, listening to 90s hip hop and taking amazing trips with his family.
Tune into this episode to learn about:
-Why interpersonal relationships are important to practice success and happiness
-How Dr. Sheldon connects in a meaningful way with his patients
-The benefits of developing strong relationships with colleagues
This episode is sponsored by: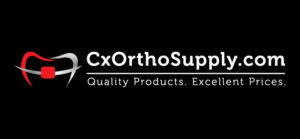 More information can be found at cxorthosupply.com Enter code ELEVATE at checkout for 10% off your order!
Podcast: Play in new window | Download (Duration: 44:54 — 21.3MB)
Subscribe: Apple Podcasts | RSS