Chuck Blakeman is a serial entrepreneur, international speaker, best-selling business author and world-renowned business advisor who built ten businesses in seven industries on four continents, and now uses his experience to advise others. His company, Crankset Group, provides outcome-based mentoring and peer advisory for business leaders worldwide. Chuck sold one of his businesses to the largest consumer fulfillment company in America and led three other $10-$100 million companies. He presently leads the Crankset Group and a for-profit business based in Africa, focused on developing local economies to solve poverty. Chuck is a results leader with decades of experience leading companies in marketing, import/export, fulfillment, call centers, website development, printing and direct mail processing. Some of Chuck's customers have included Microsoft, Apple, Eli Lilly, TAP Pharmaceuticals, Sun Microsystems, Tyco Healthcare, Johns Manville and many more Fortune 5000s and smaller businesses. Chuck is a convention speaker, writer, and non-profit board member. Recent speaking appearances include Kenya, Canada, Ireland, New Zealand, and across the US. 100+ times a year. Recent print and online appearances include Inc. Magazine (regular contributor), Success Magazine, Entrepreneur Magazine, CNNMoney.com, NYTimes.com.
Tune into this episode to learn about:
-Why a focus on making money can distract from the true purpose of a business
-How the tyranny of the urgent prevents us from working on the priority of the important
-The basics of lifestyle design and creating a practice that helps the owner achieve lifetime goals
-Why "outside eyes" can help shortcut your path to success
This episode is sponsored by: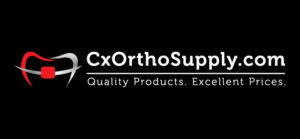 More information can be found at cxorthosupply.com Enter code ELEVATE at checkout for 10% off your order!
Podcast: Play in new window | Download (Duration: 39:53 — 23.6MB)
Subscribe: Apple Podcasts | RSS