Dr. Stuart Frost received his dental degree at the University of the Pacific School of Dentistry and practiced general dentistry for 5 years. Following a one-year fellowship in TMJ dysfunction, he completed a two-year residency in orthodontics and dentofacial orthopedics at the University of Rochester.
Dr. Frost practices in Mesa, Arizona. He is a highly sought-after speaker and leading orthodontist in the orthodontic industry. His passion for beautiful smiles extends far beyond Frost Orthodontics as he empowers other orthodontists to strengthen their skills, business practices, and patient outcomes.
His contributions range from one-on-one consulting, speaking in front of thousands, facilitating in-office courses, podcasts and youtube videos. Dr. Frost is an associate clinical professor at the University of the Pacific Arthur A. Dugoni Orthodontic School for over a decade.
Dr. Frost has created a unique in-office course focusing on Esthetics and finishing beautiful cases. This hands-on clinical course emphasizes everything from diagnosis to treatment planning to finishing the orthodontic case. Orthodontists from around the world travel to Mesa, AZ and spend a few days with Dr. Frost and his talented team. Additionally, Dr. Frost travels to forums and conventions around the world presenting his clinical cases and beautiful finishes with the Damon System.
Dr. Frost is passionate about new technology and innovation. Because of his reputation as a cutting-edge provider, companies like Ormco, Wave Ortho, Oral 4D, and OrthoFi have asked for his help in designing products that improve both the patient and staff experience to further advance the entire orthodontic community.
This episode is sponsored by OrthoChats: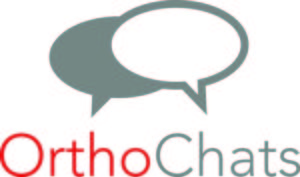 For more information please visit orthochats.com
Podcast: Play in new window | Download (Duration: 45:40 — 26.9MB)
Subscribe: Apple Podcasts | RSS