Dr. Glenn Dubroc, graduated from the Louisiana State University School of Dentistry. He completed a two-year residency program in orthodontics at LSU and graduated in 1991. After graduation he opened a private practice of orthodontics in New Orleans.
Dr. Dubroc worked on the Board of Directors of the New Orleans Dental Association for 8 years, serving as President in 2003. He was General Chairman of the 2004 Southern Association of Orthodontists Annual Session. He served as Louisiana's delegate to the American Association of Orthodontics House of Delegates for 6 years and as Louisiana's Director to the Southern Association of Orthodontics Board of Directors for 3 years. Since 2007, he has been Secretary/Treasurer of the LSU Orthodontic Alumni Foundation and local arrangements chairman for the orthodontic department's annual reunion.
Dr. Dubroc has been a part-time faculty member in the LSUSD Department of Orthodontics since 1996. In 2001, he was awarded Diplomate status by the American Board of Orthodontics. He enjoys writing, public speaking, and political debates. He has been married to his wife Bobbi for 29 years.
Tune into this episode to learn about:
-How Dr. Dubroc found success in delivering quality care in a low volume, low stress practice
-The benefits of reducing overhead and increasing profitability
-Why every orthodontist needs to determine for herself the ideal practice model
-A path to early financial independence and the ability to make work optional
This episode is sponsored by OrthoChats: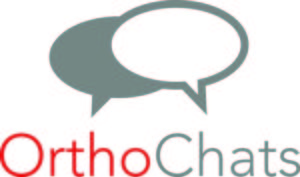 For more information visit their website. 
Podcast: Play in new window | Download (Duration: 41:30 — 29.3MB)
Subscribe: Apple Podcasts | RSS