Dr. David Sarver received his Bachelor of Science degree in 1973 from Auburn University. He then graduated from the University of Alabama School of Dentistry in 1977. He obtained his post-doctoral master's degree and completed his certification in orthodontics at the university of North Carolina in 1979 and opened his practice in Birmingham in 1979.
Dr Sarver is a diplomate of the American Board of Orthodontics, a member of the Angle Society of Orthodontists and currently serves as an adjunct professor at both the University of North Carolina and the University of Alabama at Birmingham.
In addition to his commitment to his private practice, Dr. Sarver has been very active in research and academic writing. He is author of the orthodontic text "Esthetic Orthodontics and Orthognathic Surgery", and co-authored "Contemporary Treatment of Dentofacial Deformity". Additionally, Dr. Sarver is co-author of the text "Contemporary Orthodontics"; the most widely-used orthodontic text in the world.
He's had the honor of being named to deliver all three of the prestigious Salzmann, Mershon, and Angle lectures at the annual meeting of the American Association of Orthodontists, as well as delivering hundreds of lectures to orthodontists around the world.
Tune into this episode to learn about:
-Dr. Sarver's memories of and lessons from Dr. Bill Proffit
-How to think about standards of care in a consumer driven market
-Appropriate goals for multidisciplinary care
-Living beneath your means
This episode is sponsored by Orthochats: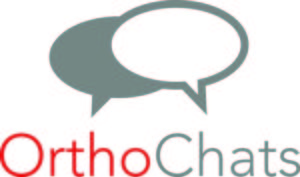 For more information visit: https://orthochats.com/
Podcast: Play in new window | Download (Duration: 1:01:18 — 28.8MB)
Subscribe: Apple Podcasts | RSS