Hi, my name is Nicole Wax. I am an Orthodontist in Michigan. I opened my practice right out of residency in my home town of ~4,000 people. In just 4 years we have accomplished monstrous goals and achievements including the title of Diamond Plus Invisalign Provider. I have a huge passion for COMMUNITY and I love to share my success stories with others as a form of motivation and inspiration. I think that success comes from clarity in your goals and most importantly in the plan of how to achieve your goals. A team that is also focused and motivated for the practice goals is instrumental to reach your highest potential.
Dr. Wax completed 11 years of college training to become an orthodontist. Her educational journey started when she graduated from Linden High School. She obtained her Bachelor's degree in Physiology with a specialization in Bioethics, Humanities, and Society from Michigan State University. From Michigan State, she moved to Columbus, Ohio for her dental training at the Ohio State University. After receiving her dental degree (Doctor of Dental Surgery) she moved back to her home state of MI to obtain advanced post doctorate training at the University of Detroit Mercy to become an Orthodontic Specialist with a Masters in Science.
Tune into this episode to learn about:
-The strengths of a community focused practice
-Balancing work and personal priorities on the path to success
-Empowering your team to embrace your vision
-Moving from big goals to implementable action items
This episode is sponsored by the Orthopreneurs Summit 2019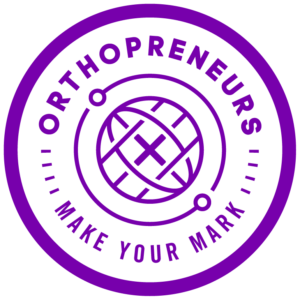 Use code "Elevate" at checkout to receive $100 off.
Podcast: Play in new window | Download (Duration: 51:30 — 24.3MB)
Subscribe: Apple Podcasts | RSS