Dr. Doug Depew has maintained a thriving orthodontic practice in Kennesaw, Georgia since 1990. He graduated Magna Cum Laude from the University of Georgia. He received his dental degree from the Medical College of Georgia where he graduated at the top of his class. His certificate in orthodontics and master's degree was earned from Baylor College of Dentistry at Baylor University. His pursuit of excellence is exemplified by numerous achievements and awards.
Dr. Depew and his wife, Vicki, have three wonderful children, along with two daughter-in-laws, and two grandchildren. And in his spare time, he enjoys raising and training his Quarter horses and other outdoor activities.
Dr. Depew is also the founder and Academic Director of Trapezio, which provides formal training for orthodontic staff members. This innovative program, which is conducted online and through hands-on clinical sessions, is endorsed by the American Association of Orthodontists and is recognized internationally as the standard for training and certification of orthodontic staff members. As the program creator, Dr. Depew is frequently invited to speak at professional meetings around the country and overseas.
Tune into this episode to learn about:
-What to look for in hiring a new team member
-Dr. Depew's systematized method for staff training
-How to communicate your culture and unique practices to a new hire
-Why ongoing training is needed for optimum team success
The episode is sponsored by Burleson Seminars: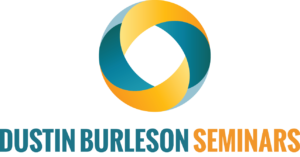 For more information please visit: http://www.BurlesonTraining.com
Podcast: Play in new window | Download (Duration: 26:57 — 13.1MB)
Subscribe: Apple Podcasts | RSS