Dr. Patrick Foley received a Master's Degree in Orthodontics from Saint Louis University graduating 1987. He maintained a solo practice in the community of Lake Zurich, Illinois in suburban Chicago for 30 years. He also served as a part-time clinical instructor at the Center for Advanced Dental Education at Saint Louis University from 2001 until selling his practice and assuming a full-time associate professorship at SLU in January of this year.
Dr. Foley was a trustee for the Illinois Society of Orthodontists, serving as President in 2014-15. After participating as a guest examiner for the American Board of Orthodontics for 8 years, he was selected to be a Director in 2015 representing the Midwestern Society of Orthodontists.
Dr. Foley has spent several years coaching junior high school basketball as well as youth baseball and softball. His interests include golfing, biking, and painting with watercolor.
Tune in to learn more about:
-The history and goals of the ABO
-Why specialty boards exist and how the ABO plans to stay relevant
-Details of the new ABO certification exam
This episode is sponsored by OrthoChats: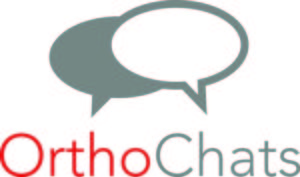 For more information please visit orthochats.com
Podcast: Play in new window | Download (Duration: 34:36 — 16.6MB)
Subscribe: Apple Podcasts | RSS